Saturday, 23 September 2023 - Reported by Marcus
The BBC has released a new trailer for the three 60th Anniversary Specials which will be broadcast later this year.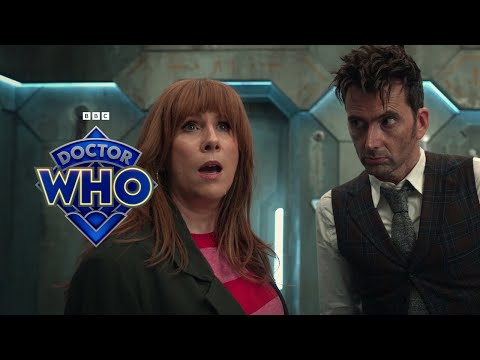 Doctor Who 60th Anniversary Specials | Doctor Who
Destiny isn't done with them just yet… The Doctor and Donna return for three special episodes ❤️❤️➕🔷 
The brand new trailer features Neil Patrick-Harris waltzing onto the scene, as it is now revealed that he will play the Toymaker, an all-powerful enemy last seen in 1966 - but what is it that brings the Doctor face-to-face with this enemy from his past?
Also shown, UNIT is back with a bang! Jemma Redgrave reprises her iconic role as Kate Lethbridge-Stewart alongside David Tennant as the Fourteenth Doctor.
Russell T Davies, Showrunner said:
This is just the start, as the fever starts to burn. We're heading for a November full of Doctor Who surprises, for fans and new viewers alike. Stay alert!
Doctor Who returns in November 2023 with three special episodes with David Tennant as the Fourteenth Doctor to coincide with the 60th anniversary. Ncuti Gatwa's first episode as the Fifteenth Doctor will air over the festive period.
Doctor Who will premiere exclusively on the BBC for the UK and Ireland. Disney+ will be the exclusive home for new seasons of Doctor Who outside of the UK and Ireland.