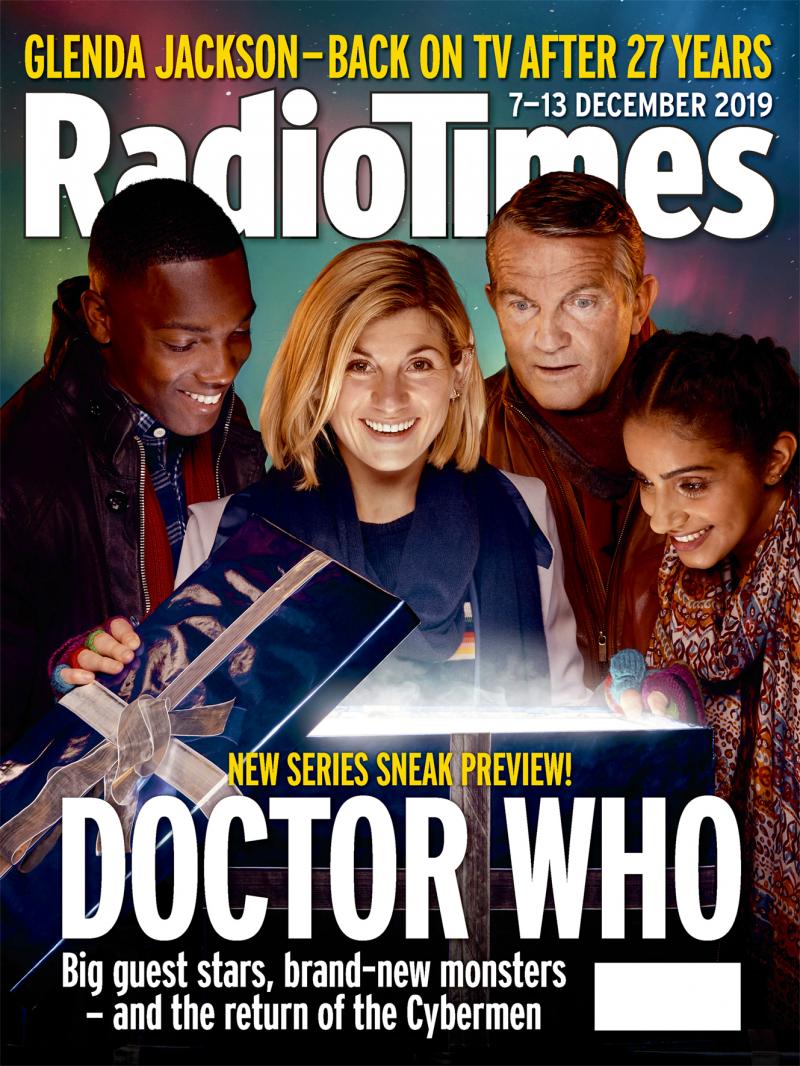 Radio Times (7-13 Dec 2019) (Credit: Immediate Media )
The next edition of the
Radio Times
(7th-13th December) is the latest to feature
Doctor Who
on the front cover, anticipating the return of the series to television on New Years Day.
The magazine features a preview of the series, with an interview with head writer
Chris Chibnall
, who discusses how the show has been is life-changing, occupying all his waking hours. Admitting the pressure on his first series was huge, he said the new series will be a step up, with more scale, fun and some new and old monsters:
I really wanted to see Jodie against the Cybermen. There are certain monsters you want to see a Doctor go up against. She met a Dalek in Resolution last New Year. Cybermen feel like an important part of the rogues' gallery and we've done something slightly different with them this year – there was a particular story I wanted to tell. They're just relentless, the Cybermen. They just don't stop.

The Radio Times is out now.