Thursday, 20 July 2023 - Reported by Marcus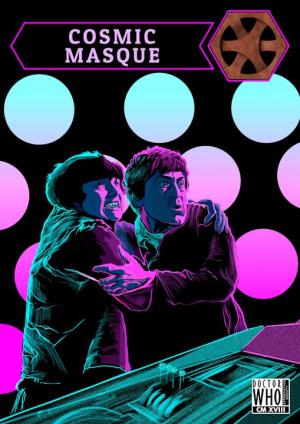 The Doctor Who Appreciation Society has published Cosmic Masque issue XVIII as a free download.
The magazine, edited by Nick Smith and Steve Hatcher is about 'being a fan' and contains items on gaming, events, and merchandise as well as five new pieces of fiction.
CM XVIII runs to over 110 pages and is available in two formats - single page for tablets and two-page spreads for computer monitors.
The cover image is by Cole Thompson
You can download the magazine (and previous editions too) by visiting the DWAS website at dwasonline.co.uk and clicking the Cosmic Masque image.