Monday, 25 July 2022 - Reported by Marcus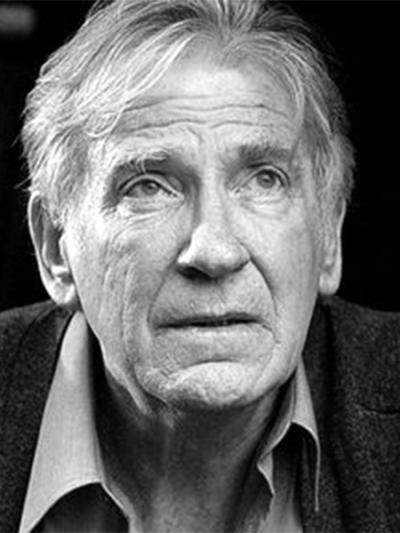 The actor David Warner has died at the age of 80.
David Warner was well known for his many appearances in film and television during a career spanning 60 years.
He appeared in Doctor Who in 2013 playing Professor Grisenko alongside Matt Smith's Eleventh Doctor in the story Cold War. In 2009 he lent his vocal talents to the series playing Lord Azlok in the animated Tenth Doctor story Dreamland, as well as playing many roles for Big Finish.
Warner also made many appearances in the Star Trek franchise appearing in the films Star Trek V: The Final Frontier and Star Trek VI: The Undiscovered Country, and the Star Trek: The Next Generation two-part Chain of Command episode.
David Warner was born in Manchester in the North West of England in July 1941. He trained as an actor at the Royal Academy of Dramatic Art in London.
His professional debut came in 1962 at the Royal Court Theatre playing Snout, in Shakespeare's A Midsummer Night's Dream. He joined the Royal Shakespeare Company in 1963 playing many roles including Hamlet.
His film debut was in 1963 playing Blifi in Tom Jones, while early television roles included playing alongside Bob Dylan in the play Madhouse on Castle Street. He became known for playing villains including in films such as The Thirty Nine Steps, Time After Time, Time Bandits, Tron and Hanna's War.
In 1976 he played opposite Gregory Peck in The Omen, where he played photographer Keith Jennings, one of a number of appearances in horror films.
Other roles included parts in The Ballad of Cable Hogue, Straw Dogs, Cross of Iron, Holocaust, A Christmas Carol, Portrait in Evil, Titanic, and Mary Poppins Returns.

David Warner died on Sunday at Denville Hall, a care home for people in the entertainment industry.
His family confirmed his death in a statement.
Over the past 18 months, he approached his diagnosis with characteristic grace and dignity,
He will be missed hugely by us, his family, and friends, and remembered as a kind-hearted, generous, and compassionate man, partner, and father, whose legacy of extraordinary work has touched the lives of so many over the years.
Warner is survived by his partner Lisa Bowerman, his son Luke and daughter-in-law Sarah.